Protecting Your Identity Online
So, quick question: have you done anything to protect your identity after the Equifax data breach? If you haven't heard, or would prefer not to re-read the details, here's a funny take by Stephen Colbert on the whole thing: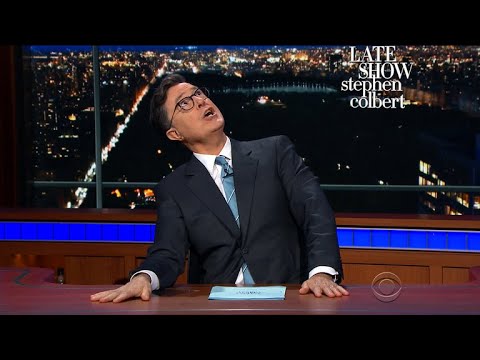 The breach, and the circus parade of technical, legal and ethical snafus by Equifax that followed, are a reminder that we live in an unsafe digital world.
Whether you're an individual, corporation, or government, your state of cybersecurity in 2017 is pretty bad:
German bank accounts were hacked via 2-factor SMS authentication, using a vulnerability in cellular networks
Adobe unwittingly revealed its private PGP key online
Deloitte was hacked and was unaware of it for over 6 months
The SEC was hacked, and the information was potentially used to make insider trades
A white-hat hacker (i.e. a good guy) found hundreds of companies that are vulnerable via their helpdesk systems
The US government tried to force Twitter to identify people who criticized it
People on both sides of the political spectrum have been doxxed, "outed" or fired because some strangers didn't like them on the internet. Note: while I have no sympathy for some of the people being doxxed, it's important to remember that doxxing is a double-edged weapon most frequently, most maliciously used against innocents.
In most of these cases, the hackers used well-known vulnerabilities, and the hacks went unnoticed for several months.
Some are suggesting completely overhauling the current systems, for instance:
Using Blockchain for identity, e.g. MIT's Core Identity project
Getting rid of private data brokers like Equifax, replacing them with a centralized governmental system
But waiting for Blockchain to solve this issue is a bit like smoking 3 packs a day hoping "medical science will find a cure by the time I'm in trouble." Your identity is at risk today. It has been for a while.
Which means it's up to you to ensure the safety of your digital identity, not the government or the corporations that own your data. And that can be a scary thought.
So I decided to find out how vulnerable my information is. You can too.
For a start, please try this exercise from the book The Smart Girl's Guide to Privacy (screenshot taken from Amazon's "look inside" pages, Chapter 1):
I was shocked (shocked, I say!) to see how much of my information is online and easily available. For the low, low price of $0.95, websites like Spokeo, USPhoneBook and PeopleFinders will sell to anyone:
my phone number(s)
my age and birthdate
my spouse's identity
my addresses (current and past)
which cell phone carrier I use
And that's just what is available for free on "your" profile. Their purchase page claims that they have even more information about you - information that opens you up to identity theft pretty easily:
So, let's take some simple preventative actions:
Freeze your credit. Yes, it sucks, you're paying into a broken system - but just do it for your own sake.
Add 2-factor authentication to all your online accounts - financial, social media, etc.
Review your public profiles on Facebook, LinkedIn, Twitter, Instagram, etc. and remove any public information you don't want strangers to have.
Use a VPN client like PIA or Encrypt.me on your laptops and mobile devices. This is especially important if you're frequently using unsecured Wi-Fi at airports, coffee shops or hotels. This will protect your data from sniffers.
Important: Opt out from as many online data brokers as you can. This one will be an ongoing effort - here's a great guide on getting started. Note: yes, they have an opt-out form, but do you really trust a website that sells your personal info without permission to honor your opt-out request? This one gives me the chills.
More importantly, let's start educating ourselves on security and online attack vectors:
Please share additional tips you have, and share this information with anyone who may find this useful. And remember, stay safe online!
---
Additional links:
The paranoid's survival guide